Maywood Preservation Action Committee (MPAC) est.1976

www.maywoodpac.com
Peter Rossi, President peter@maywoodpac.com 201-845-3916
Walter Prochorenko, Vice President walter@maywoodpac.com
25Apr15
To All MPAC Members and Maywood Residents: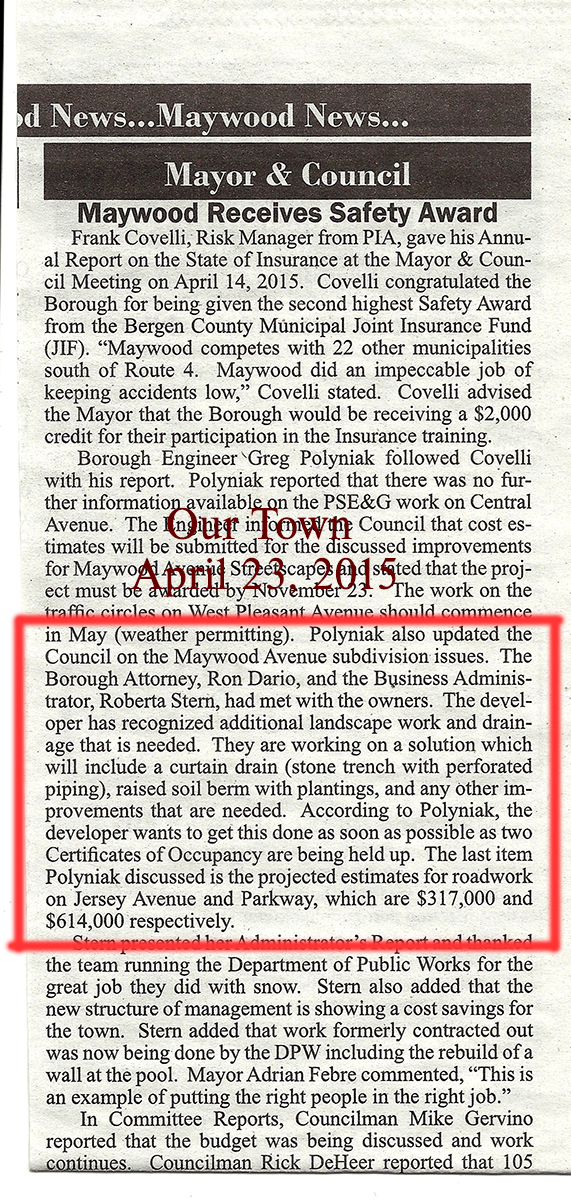 Peter Rossi Walter Prochorenko
President Charge D'Affaire


PS: We would also like your input in establishing a list of persons and companies that are positive or detrimental to our hometown.
Ask your neighbors to register.
If development is needed to help Maywood grow, how about letting it happen along Route 17 or in the empty commercial lots. Not in our back yards.